Christian Taylor
"Don't just think about your legacy, build your legacy." – Bianca Olthoff
College career
Christian´s talent shone throughout his teenage years. Following World Championships titles at U18 and U20 levels, he was recruited to the University of Florida in 2009.
He began his college career with a roar, winning his first national title just months after moving to the UF campus with triple jump gold at the NCAA Indoor Championships. This was only the beginning: he wished to contribute maximum points to lead UF to a first NCAA team title in track and field, recognizing the opportunity to leave a legacy. He proceeded to win both the indoor and outdoor NCAA National Championships titles in 2010, capping his collegiate career by winning at the 2011 USATF Outdoor Championships. However his greatest achievement was not individual: his efforts helped UF secure the team title at the 2010 and 2011 NCAA indoor championships – Gators' first in track and field.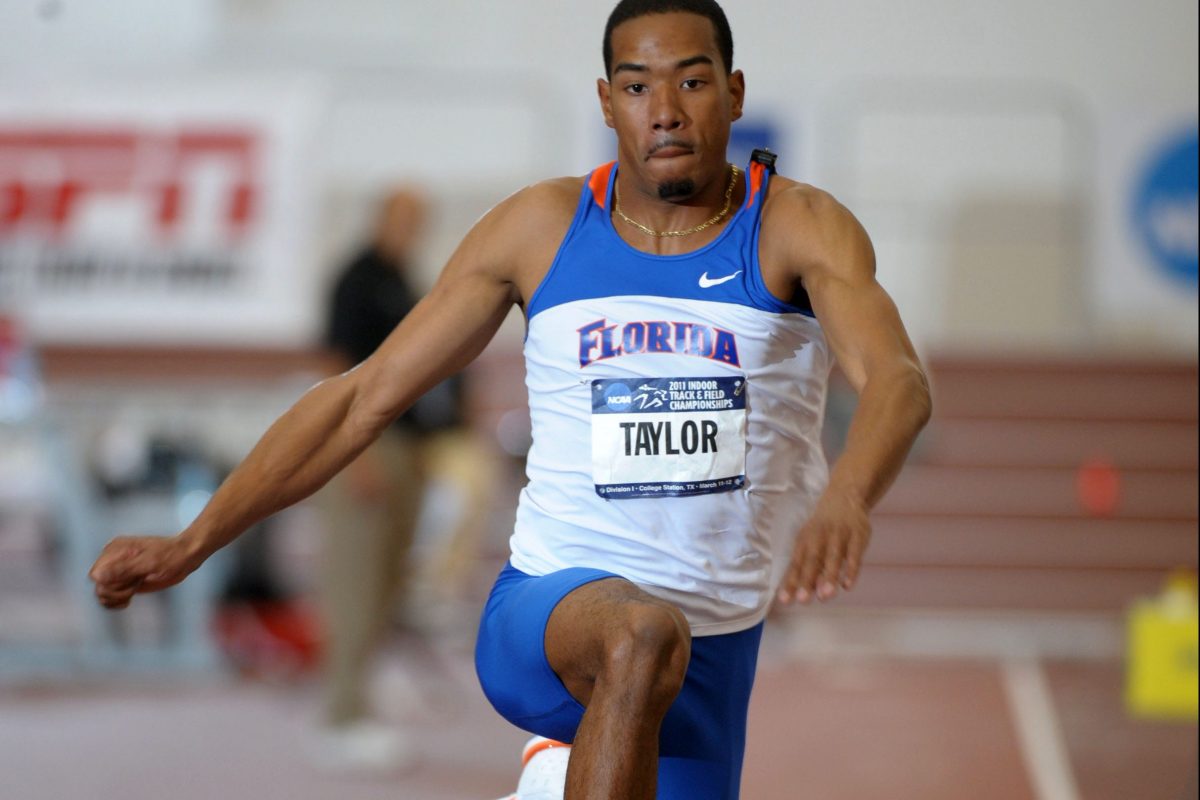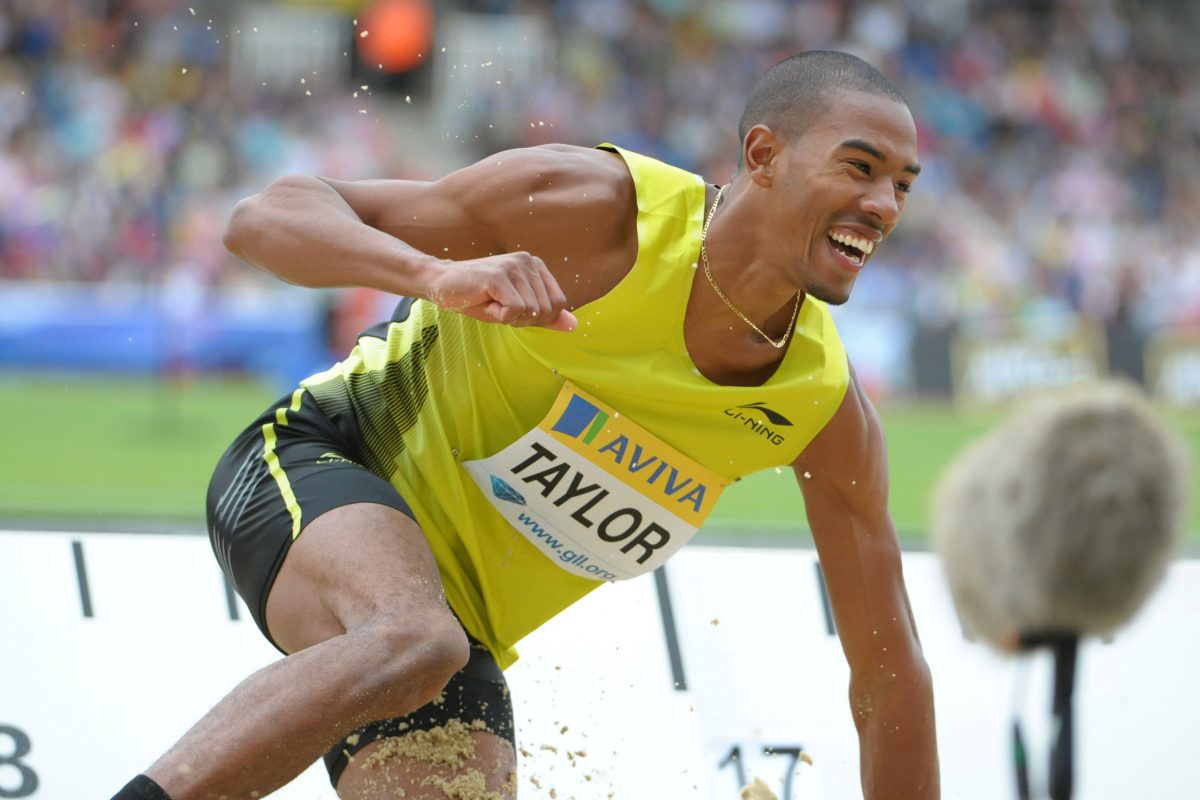 Early professional years
With his legacy assured, Christian chose to forgo his senior year at college and enter the professional athlete realm in order to prepare for his first international senior championships. This decision meant moving back home to Fayetteville, Ga, and beginning to work with a new coach (Rana Reider taking the reins), training group, and environment. Later that summer, he won the World Championships with a 17.96m jump, agonisingly 4cm shy of the iconic 18m barrier. Nonetheless, he returned home as a World Champion.
After the season was finished, the training group moved to Daytona Beach, Fl, to begin preparations for the upcoming USATF Olympic Trials. During the 2014 season, Christian participated in the World Indoor Championships in Istanbul, Turkey. A silver medal there did not dampen Christian's drive, but motivated him towards executing a more intense training regimen into the summer months.
At the Olympic Trials, Christian attempted to make the team in the long and triple jump. Placing 4th in the long jump meant he missed qualification by one spot. Undiscouraged, he won the triple jump to secure qualification and successfully punch his ticket to London.
Christian went on to win gold at his first Olympic Games at 22-years-old: the greatest way to start his professional journey. He relished all that happened so early in his career but had to stay motivated as the work was far from over: the World Championships followed the next summer and he recognized that the target on his back was larger than ever.
Entering the wilderness
Change, however, was in store. Rana accepted a coaching position with the British national team, and this drastically altered the dynamics of the training group and preparations for the upcoming championships. He entered 2013 by following his coach with a move across the pond to Loughborough, UK.
With the European winters contrasting greatly to the southeastern American winters he was accustomed to, the year began with a training camp in Stellenbosch, South Africa. But knee pain was causing Christian to miss many training days, leading him and Rana to visit local doctors for scans and advice. It transpired that this was the early stage of the patella tendonitis that would drastically change the course of Christian's career and life.
Over the next few months Christian continued to visit more doctors, who only confirmed what all others had told him. With the World Championships rapidly approaching, injections, surgery, and time off were not viable options.
Christian traveled to Moscow, Russia, that summer determined to defend the world title he won two years prior, but the tendonitis hindered this tremendously. Finishing off the podium, it was clear that a sustainable solution was required.
A few weeks later, the Diamond League final arrived, and Christian needed to secure points to win the series. He and Rana decided to take a chance: jump off of the opposite leg. Neither knew how this would pan out, but they figured it was the only solution. The competition ended with Christian jumping 16.89m, more than a meter off his personal best. Nevertheless, his second place was good enough to secure the series victory, and was the start of a Christian Taylor 2.0.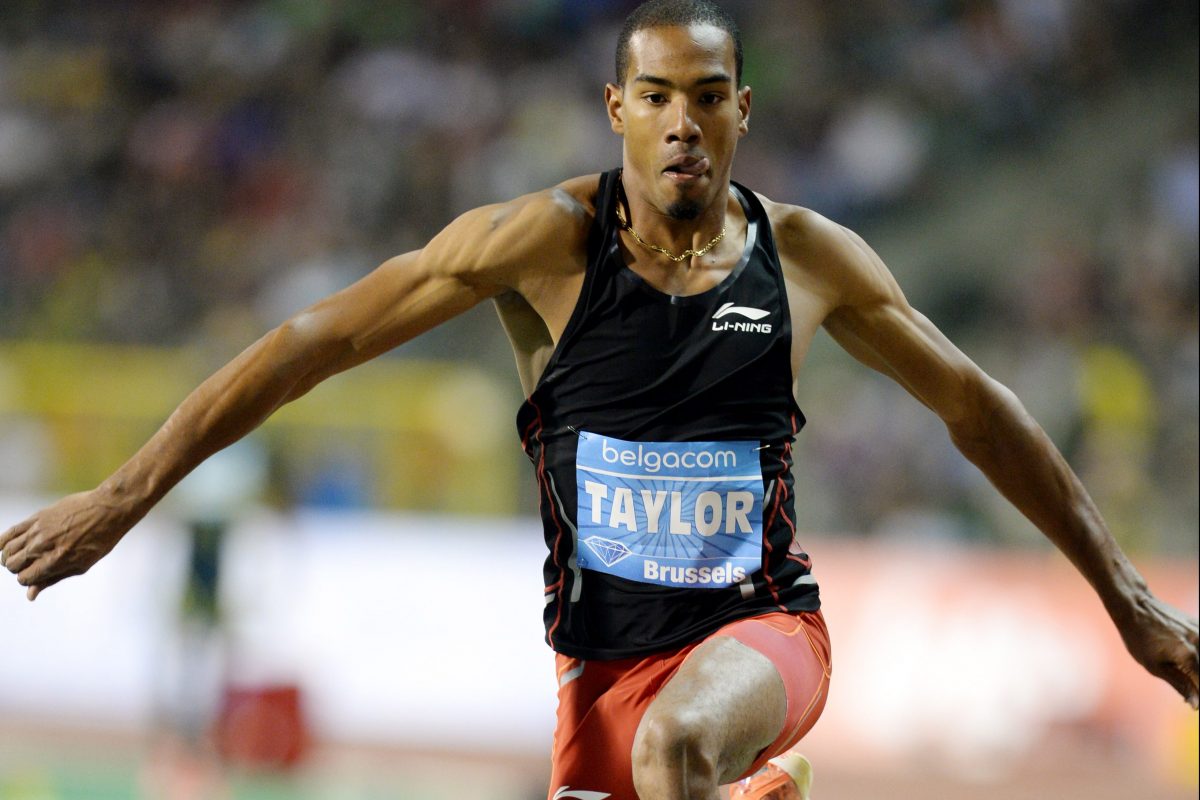 "Every set back is only a set up" - Ken Claytor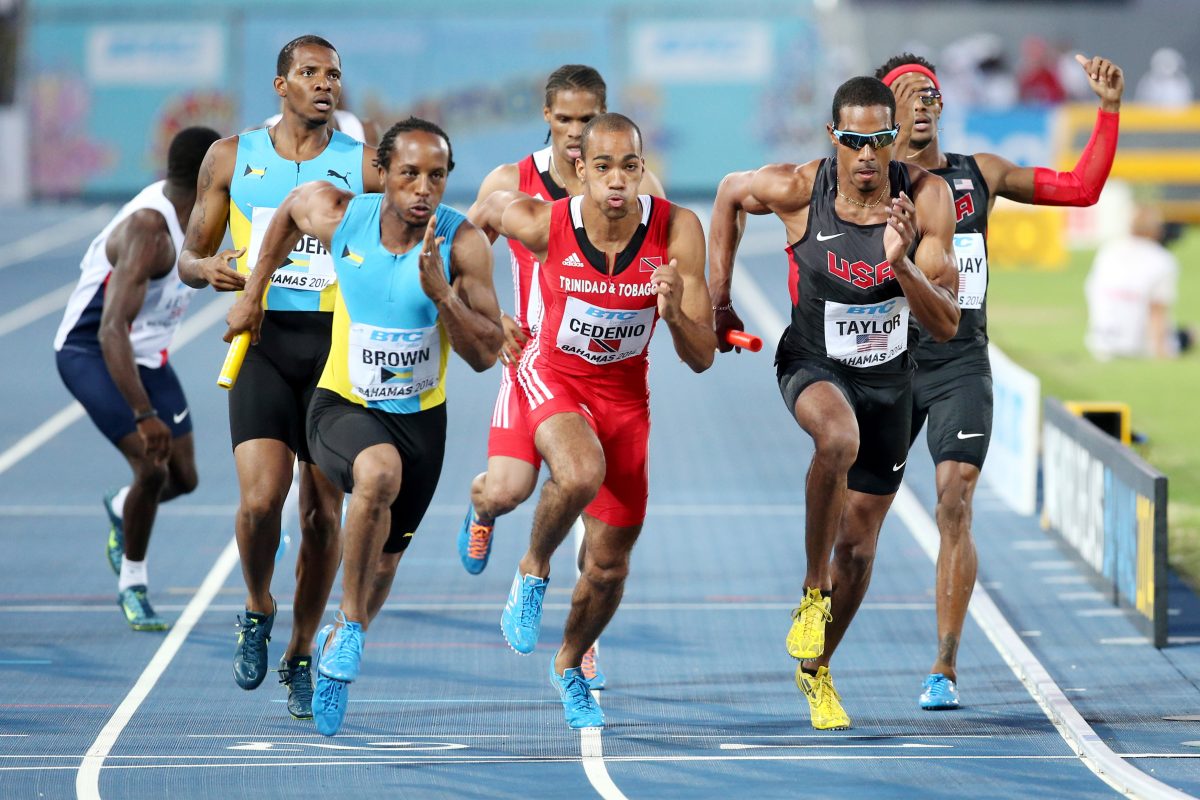 When life throws you lemons, make lemonade.
The travails of the season had left Christian's confidence, self-belief, trust, and health at an all-time low. He needed to find a way to rebuild or walk away from the sport he loved. Fortunately, with 2014 having no major championships, time was on his side.
Determined to restore himself, Christian competed in the inaugural World Relay Championships in Nassau, Bahamas. By running and winning the 4x400m relay, he began to revive his love for the sport. He recognized that hardships could take you out or make you stronger, and he decided to stand up against adversity and persevere. With jumping off his left leg no longer an option, he and Rana attempted to discover how to jump off the opposite leg and return to an elite level.
Early signs were not good: Christian won just two competitions all summer. The final meeting of the season was at the Zurich Diamond League, which Christian had to win to secure the series. In typical Christian fashion, he achieved his best jump with his last attempt, going out to 17.51m to take the win. It was his best mark since changing his take off leg.
"When the board read 17.51m, it was at this moment that I knew my career had a second chance." – Christian.
Better than before
With confidence restored, 2015 suddenly looked promising. But with Rana accepting a new job with the Dutch national team, Christian was once again on the move, following his coach to Arnhem, Netherlands. This season would prove exhilarating, with the opening Diamond League meeting, in Doha, playing out as the greatest triple jump battle in history. Two men jumped over 18m for the first time in history, and Christian was one of them.
Christian went on to jump 18m two further times that season, capped with a personal best of 18.21m at the World Championships in Beijing, China: with that jump his world title was reclaimed and an American Record was secured. The mark remains the second furthest jump of all time, a mere 8cm shy of the world record. Christian was back and ready to defend his Olympic title. It was apparent that what he once considered a curse, turned out to be one of his greatest blessings.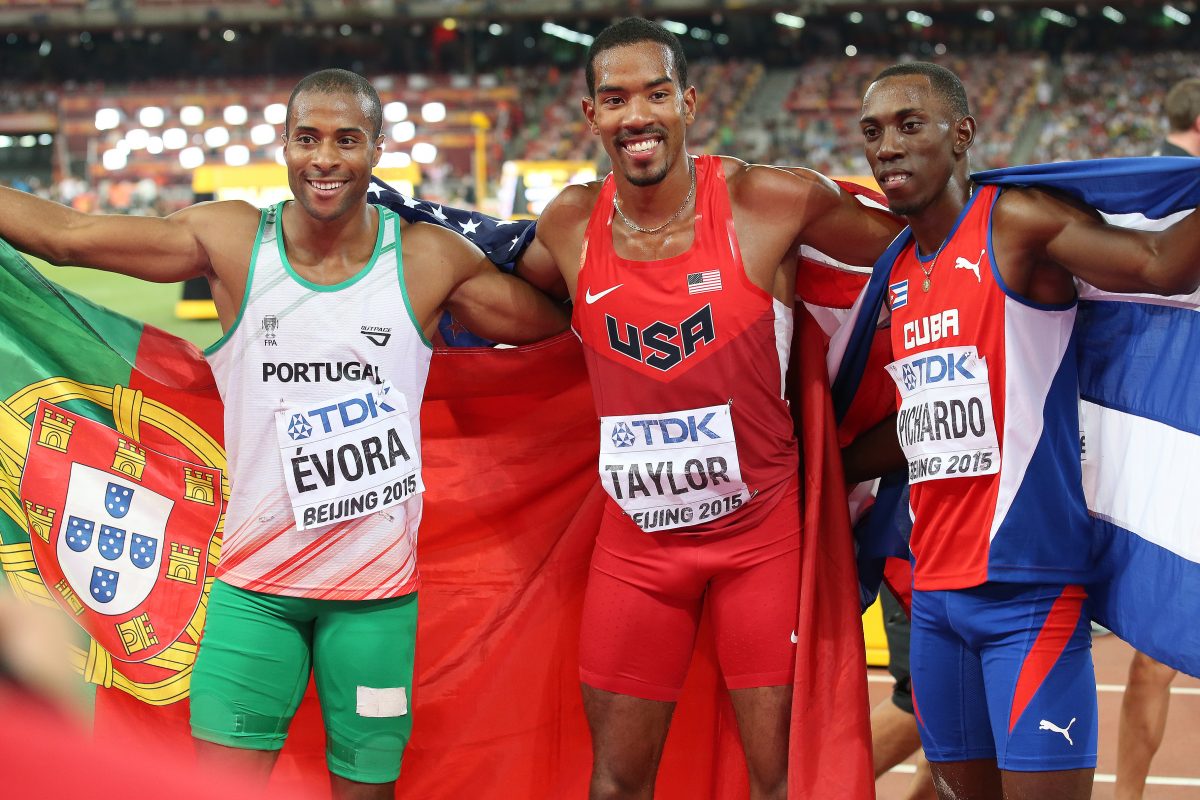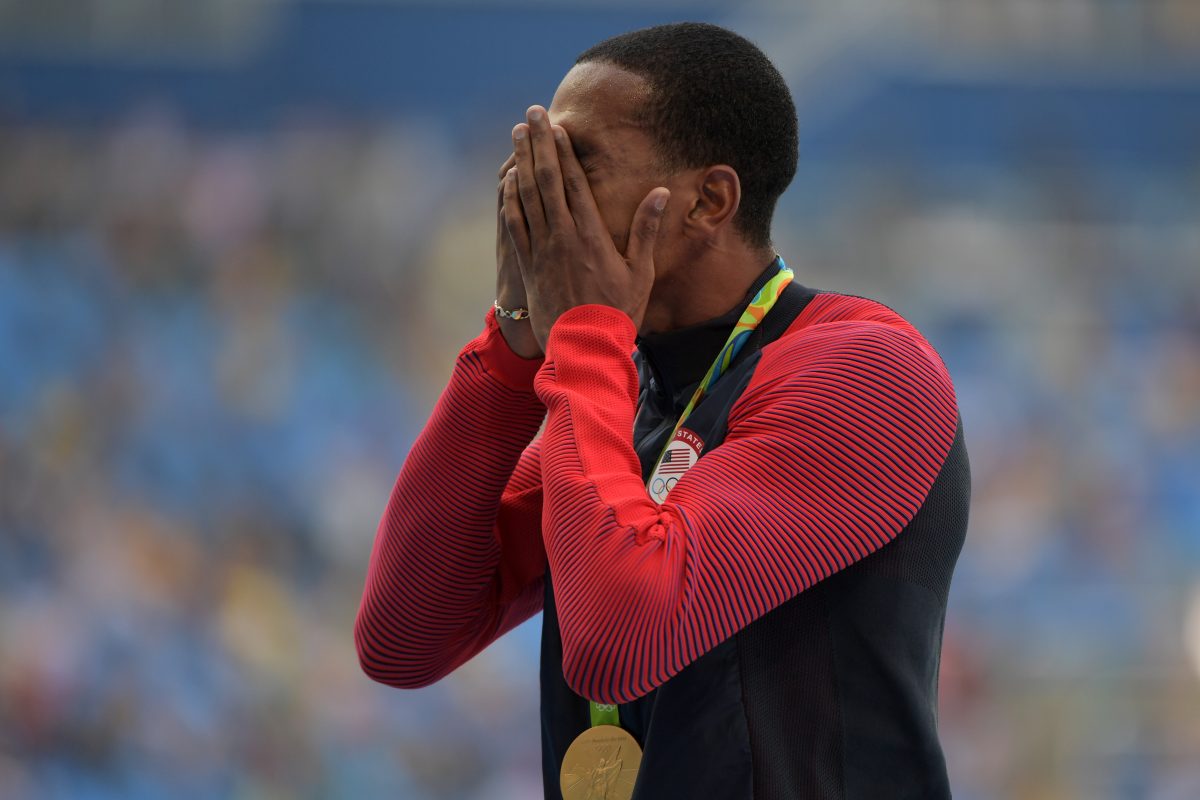 An iconic win
Rio de Janeiro was the city the world had its eyes on in 2016. For Christian, momentum was in his favor. But with such an outstanding previous year, the target was larger than ever. Fans, family, and sponsors had expectations of a world record and second Olympic gold medal – undoubtedly easier said than done. The table was set, and the pressure was on Christian to rise to the occasion.
His outdoor season was close to perfect. He won every meet but the USATF Olympic Trials. Regardless, placing second was enough for qualification and a ticket to Brazil.
He yearned for an historic performance, wanting to amaze the crowd with record-breaking attempts each round. Unfortunately, that desire saw him take off the wrong side of the board and record three fouls. Nonetheless, he dominated the competition: any of his three valid marks would have won the gold. Unusually for Christian, the Olympic Games were won with his first attempt, jumping a distance of 17.68m. He became the first man in history to win two Olympic triple jump titles using different take off legs.
"On top of the podium was the first time I was finally able to let my walls down and release the pressure I felt internally." – Christian
Although the Olympic weight was off his shoulders, Christian could not revel in the win for too long as the upcoming challenge of the 2017 London World Championships was right around the corner.
His determination continued to translate into dominance. He broke Diamond League record in Eugene, Or, following a fierce battle with old adversary and college teammate Will Claye. His winning distance of 18.11m was formerly the furthest ever jumped on American soil. He missed top spot in all but two competitions, and ended the summer with victory in London, becoming the first male triple jumper in history to win back-to-back World Championships titles.
Where there is a will, there is a way
With 2018 being a non-championship year for Americans, Christian decided to use the opportunity to resume his college studies. He continued to compete, ending the season by captaining Team Americas to victory at the Continental Cup in Ostrava, Czech Republic.
But 2019 presented many varied challenges. It was another World Championships year, and Christian needed to re-establish his place at the top of the ranks. This would be no easy task – every competitor covets the number one spot. Christian was also finalizing his degree – a challenge for any student. And, on top of all this, Rana accepted a new position, and the training group needed to relocate from the Netherlands to Jacksonville, Fl.
Christian rose to each test, first successfully securing his fourth world title in Doha, Qatar, and later completing his studies to receive his Bachelor of Science in Sports Management.